Testimonials from Acupressure Participants
Acupressure

After 35 Years of Headaches...
My name is Lois S. I went to an acupressure workshop given by Abundance Acupuncture because I was suffering from headaches several times per week, I have had this problem for 35 years. The headaches would wake me up at night and also interfered with my work day. They interrupted my sleep and caused me to feel fatigued and irritable.
I tried medications such as Aleve™ and Excedrin Migraine™. These medications caused stomach ulcers and bleeding ulcers that resulted in my being hospitalized.
I began to feel significant improvements in my condition after a demonstration treatment at the workshop and since then I have been able to manage the headaches myself using the techniques I learned at the acupressure workshop. At this point in time my condition feels 85% better. It has been over 15 years since I have had so few headaches! I now feel I have control of the headaches and not the other way around. I am able to stop the headaches without medication and enjoy any activity.
Acupressure for Shoulder Pain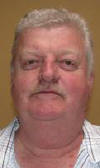 My name is Richard D. I came to an acupressure pain relief clinic held by Abundance Acupuncture in May 2008, because I had pain and limited range of motion in my left shoulder. I had this problem for 2 years. The pain was sharp, stabbing, and went up to a level ten out of ten. It was impossible to lift my left arm and at night it would just ache while I was in bed. It also interrupted my sleeping, caused depression, irritability, and made it difficult for me to enjoy everything in life. It was hard to shower, change my clothes, eat, reach for my billfold, close the car door, or even pet the dog.
I tried medications such as four Cortisone shots, Vicodin, physical therapy, and chiropractic to resolve this pain, but no one could fix it. I was even considering undertaking another surgery.
I began to feel improvement in my shoulder pain and had an increase in the range of motion in my arm seconds after getting the acupressure treatment. Even now, nine days later, my shoulder still feels much better. I'm happy because I have less pain and can now move my arm. For the first time in two years I can bathe and apply deodorant under my arm. If David was a girl I would hug and kiss him.
Acupressure for Shoulder Pain II

My name is Debbie G. I came to Abundance Acupuncture in November, 2007 because I had pain in my right shoulder for eight months. The pain was at level 8 (on a scale of 1-10) and mostly felt achy but was sometimes stabbing. The pain made it hard for me to reach up and behind my back, interrupted my sleep, and made it more difficult to concentrate and enjoy my work.
I tried medications such as Bayer/Back & Body to resolve this pain but it only covered up the problem for a day and the pain would return the next day. I began to feel 100 % improvement in my pain seconds after getting the acupressure treatment.
At this point in time, two days after the acupressure my shoulder still feels 100% better. I now feel no achy sensations or sharp pains. It is amazing and difficult to believe.
Acupressure for Nerve Pain
My name is Polly B. I came to Abundance Acupuncture in December, 2007 because I had pain in my left arm and wrist following a blood draw where the phlebotomist struck a nerve. The pain was intense and when the needle first struck the nerve bundle it felt like a massive shock. I felt a shooting pain like a lightning bolt run down my arm and intensify in my wrist. After that the pain was a continuous dull ache down the length of my arm and any time I extended my arm I got an intense, sharp, shock like pain. I had this pain for 3 days and at times the pain went up to level 10.
It interrupted my sleeping and made it difficult for me to enjoy my work. I could not even answer the phone with my affected hand and, because the pain was so sharp and intense my arm felt weak. I could not lift small objects or type without intense discomfort. I tried the Ibuprofen that the nurse suggested and warm compresses but, I got no relief from these treatments.
I began to feel 100% improvement in my pain seconds after getting acupressure treatment. It was like a miracle. When the pain instantaneously disappeared I was so shocked that, for a moment, I doubted that I had ever had the pain. Before the treatment the pain was continuous and after the treatment the pain was infrequent. I could lift objects, and do household chores with very little discomfort. The pain level went from a 10 to 0 or 3 depending on my activity after the acupressure. At this point in time my condition feels 95% better and I only feel a slight tingling in my wrist and fingers.
A Miraculous Shoulder Treatment
My name is Joseph Dunn and I was treated on June 19th, 2014 because I had a frozen shoulder after a skate boarding accident. The day before the treatment I hit an unexpected curb while skateboarding in the dark. I landed hard on my left arm and shoulder, hobbled home, spent a painful night. I woke up the next morning in extreme pain and was completely unable to move my left arm. At the emergency room I was prescribed naproxen and was referred to surgery. I left the hospital very worried because I work as a painter and now I was unable to use my left arm for anything.

I was renting an apartment from David Milbradt and I told him about the accident 18 hours after it happened. At that time I could only lift my left arm up about 40° and we decided to try acupressure. David pressed two points on my right lower leg and had me take three deep breaths. It only took a couple of minutes and afterwards my arm was 100% completely mobile. The next day I was able to work for 11 hours painting ceilings with a smile on my face. I got a call fro the surgeon's office that afternoon offering to schedule surgery. I said, "No thanks, I had a two minute acupressure treatment, and the shoulder was fine today."

This kind of acupressure is incredible. I would recommend acupressure to anyone with acute injuries because Western medicine is expensive and only masks an injury. This is the most unbelievable healing experience of my life, a true miracle. David's treatment was amazing.